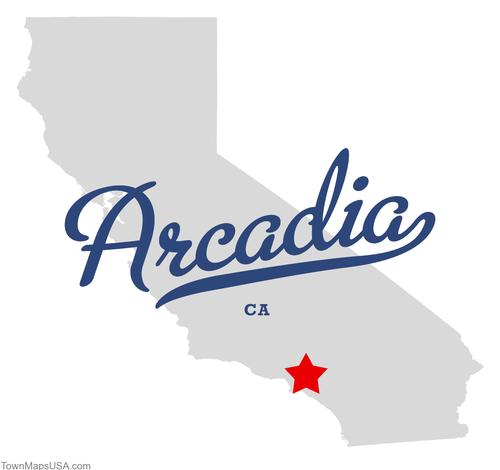 Need an Arcadia Bankruptcy Attorney?
I have helped dozens of families in Arcadia, California with bankruptcy filings and other financial issues. Our main office is located in nearby Burbank extremely convenient for Arcadia residents.
If you need a Bankruptcy Attorney Arcadia CA I will give you a FREE Consultation and you will know if bankruptcy is the right step for you.
Arcadia is a city of Los Angeles county located approximately 13 miles northeast of Downtown LA. and bordered by other six communities which are Pasadena, Sierra Madre, El Monte, San Marino, Monrovia and Temple City.  The city of Arcadia was incorporated in 1903 and became a charter city in 1951.
It is an upper middle class community of approximately 60,000 people.  This city was reported on CNN money's magazine as number 7th in the list of towns with highest median home incomes, and for two years in a row, Arcadia was named as one of the "Best Places to Raise your Kids" by Bloomberg Businessweek.
Arcadia is well known for its beautiful neighborhoods, warm character, its commitment to the environment and the preservation of green space.  For seven consecutive years, Arcadia has been designated Tree City USA.
Its economy is based on wholesale and retail trade.  Other important areas in the financial progress of Arcadia includes manufacturing, health care, social assistance, arts, entertainment and recreation.
The people of Arcadia have very well established traditions and high standards for which they take a great pride.  Arcadians have a great quality of public schools included the highly ranked and prestigious Arcadia High School. It also offers a remarkable quality of medical services and a wide variety of recreational activities for all ages.
Visitors to the city of Arcadia can enjoy the Los Angeles County Arboretum and Botanic Garden, it is located across the Santa Anita mall and racetrack.
Arcadia has hosted many film productions including Tarzan and the Bing Crosby On the Road movies, and the very famous TV show Fantasy Island.
In 2003 the movie "Seabiscuit" was filmed in Santa Anita Park Racetrack.  Another filming production site was the Methodist Hospital in which scenes from the movie Mission Impossible 3 took place.
The movie Deal of A Lifetime was filmed at Arcadia High School and some scenes from Kicking and Screaming were shot at Foothill Middle School.  The city of Arcadia was also the filming location for the movie Matilda and one of the locations for the comedy film North.

You can find Woodland Hills Bankruptcy Lawyer page here.