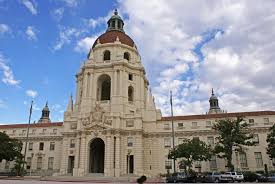 Do you have financial issues and dont know where to turn or what your options are?
Get a free consultation from a Pasadena Bankruptcy Lawyer. Our Pasadena bankruptcy attorneys offer you a free no obligation consultation, discussing with you one on one what your situation and options are.
We have helped hundreds of your neighbors in Pasadena with their financial difficulties and are always focused on the best outcome for our clients.
Unlike most other bankruptcy law firms, you will talk directly to me the principal bankruptcy lawyer for this firm and in your free consultation you will meet directly with me an actual practicing bankruptcy attorney. I point this out because most firms will have you discuss your case with a paralegal or secretary and only give you access to the attorney after you have paid. From the moment you contact our firm you will be working directly with me one on one.
Although our firm files many bankruptcies, we will look directly at the particulars of your case. Bankruptcy may not be the best option for you and if that is the case our Pasadena bankruptcy lawyers will let you know and give you the best alternative to purseu. We have advise hundreds of people on financial matters and in some cases advise them that filing for bankruptcy may not be their best option. Our number one goal is to always give you the best solution to your issue. Sometimes you will have the answer you need after the free consultation and we can part as freinds and sometimes its more complicated and you will become our client. Either way you can trust that we will point you in the right direction and if you have questions we have the right answers.
SCHEDULE YOUR FREE CONSULTATION NOW! IT TAKES LESS THAN 5 MINUTES.
Learn more about Pasadena below.
The city of Pasadena in Los Angeles county is located 10 miles northeast of Downtown Los Angeles.  This popular city is also famous for hosting the tournament of roses parade since 1890.
The popularity of the city started in the 1880s, many tourists visited the city and great hotels were built.  One of the most remarkable hotels were Vista Del Arroyo, this hotel served as McCormack Army Hospital during world war II and it is now a courthouse.
Pasadena Culture and Arts
The American Academy of Dramatic Arts opened a branch in Pasadena in 1974.  It offered a 2 year program for training actors, it was the only school training actors professionally.  The school moved to Hollywood in 2001.
In addition, Pasadena counts with The Pasadena Civic Orchestra.  It was founded in 1928 by Reginald Bland.  In 1968 The American Symphony Orchestra League recognized The Pasadena Orchestra with metropolitan status and the organization became known as The Pasadena Symphony Association.
Originally the members of The Orchestra were volunteer musicians and students.  The first concert was presented in April 29,
Schools in Pasadena
The Pasadena Unified Schools District is responsible for the schools of Pasadena Ca.  In 1970 a federal court ordered desegregation in the public schools in Pasadena and in September of 1970 desegregation busing was implemented.
Shortly after desegregation busing started many people sent their children to private schools and the state funding for the schools in Pasadena were reduced due to that less students were enrolling.  In 2004 Pasadena had a total of 63 private schools.
Currently, Pasadena Unified Schools District also serves the communities of sierra Madre and Altadena.  It has 15 K-5 elementary schools, this number was reduced from 18 in 2011.  It also has 4 high schools and 5 middle schools.
Landmarks in Pasadena and Touristic Attractions
Bungalow Heaven:  this is a neighborhood in Pasadena.  In 1989 the area became a landmark and every year historic home tours are conducted.  There are more than 800 small craftsman homes, these homes were built in the early 1900s
Ambassador Auditorium:  It is located on the historic Ambassador College Campus.  The auditorium has hosted many musicians and performers throughout its history.  Currently under the ownership of HRock Church, the auditorium is opened to the public and hosts many talents including The Pasadena Symphony.
Rose Bowl Stadium:  This stadium is an outdoor athletic bowl, designed in 1921 by architect Myron Hunt.  It is the home for UCLA Bruins football team.  The annual college football bowl is played in this stadium.  It was listed in the National Register of Historic Places in February 27, 1987.
Pasadena Roses Parade
Every year as part of the New Year's celebration, Pasadena celebrates a parade of roses.  On the streets or on TV, thousands of people watch the parade of flower covered floats and marching bands and equestrian units.
The day before the parade, the streets south of the intersection of Orange Grove and Colorado Boulevard in which the parade will go on are sealed off.  The 2014 parade featured 45 floats and the 2013 parade had 42 floats, it also had 23 marching bands and 21 equestrian units.
Canoga Park Bankruptcy Attorney