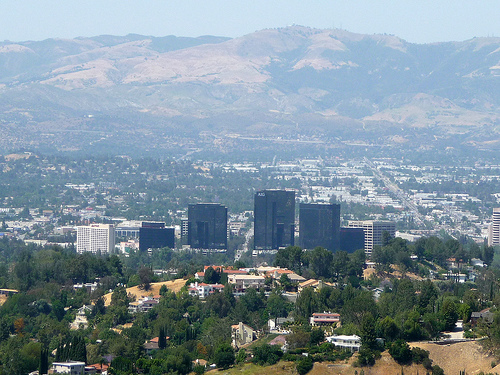 If you need a Woodland Hills Bankruptcy Attorney please give me a call. My main office is located in nearby Burbank less than a 10 minute car drive away.
You will get immediate relief from your financial worries with a FREE Consultation from a qualified and experienced bankruptcy lawyer.
You don't have to live under the stress of your financial problems anymore! With a free consultation you have nothing to lose and everything to gain.
Filing for bankruptcy can:
Stop creditors from harassing you
Help you keep your home
Keep bill collectors from calling to you
Help Protect your valuable assets
Give you some piece of mind
Woodland Hills is located in San Fernando Valley.  This area was occupied by Native Americans for almost 8,000 years.  In 1769 The Portola Expedition, who were the first Europeans who entered the San Fernando Valley, called the area " The Valley of the Oaks."
In the late 1860's Isaac Lankershim, a businessman who moved to The United States from Bavaria, and according to The Jewish Journal was known as the "Wheat King" in San Francisco. He partnered up with other investors and purchased 60,000 acres in the San Fernando Valley for about $115,000 and formed the San Fernando Valley Farm Homestead Association.
This big territory is today known as Woodland Hills, Tarzana, Encino, Sherman Oaks, Van Nuys and North Hollywood. It stretched from Roscoe Boulevard down to the crest of the Santa Monica Mountains, and from the Calabasas Hills to the western city limits of Burbank.
In 1923, Victor Girard Kleinberger, a 18 year old businessman who purchased over 2,000 acres of land and founded the town of Girard which is today Woodland Hills.  Victor Girard wanted to attract business to the town as well as residents.  He advertised that his town was closer to the beach than any other place in the Valley.
Girard planted over 120,000 trees, including 300 pepper trees which form a canopy over Canoga Ave. also varieties of Eucalyptus, Acacia, Monterey Pines and other shade trees and shrubs.  The name of Woodland Hills is very appropriate to the town due to all the wonderful trees planted by the original founder Victor Girard.
In addition, he opened the Girard country club and golf course.  This country club had a remarkable pool and tennis courts, it is known today as the Woodland Hills Country Club.  In 1945 the community of Girard was incorporated into Los Angeles and it became Woodland Hills.
Places To Visit in Woodland Hills
Woodland Hills Country Club
This is a private equity golf club. It offers a complete golf course, fine dining and entertainment including musical concert events.
Parks
Woodland Hills has multiple parks including The Warner Center Park, Shoup Park, and Serrania Park,  these parks offer children play areas and picnic tables.  The Shoup park has seasonal swimming pool and The Serrania Park offers hiking trails.

Sunland and Tujunga Bankruptcy Attorney